The fifth annual OJarsky Calendar is here and available for order!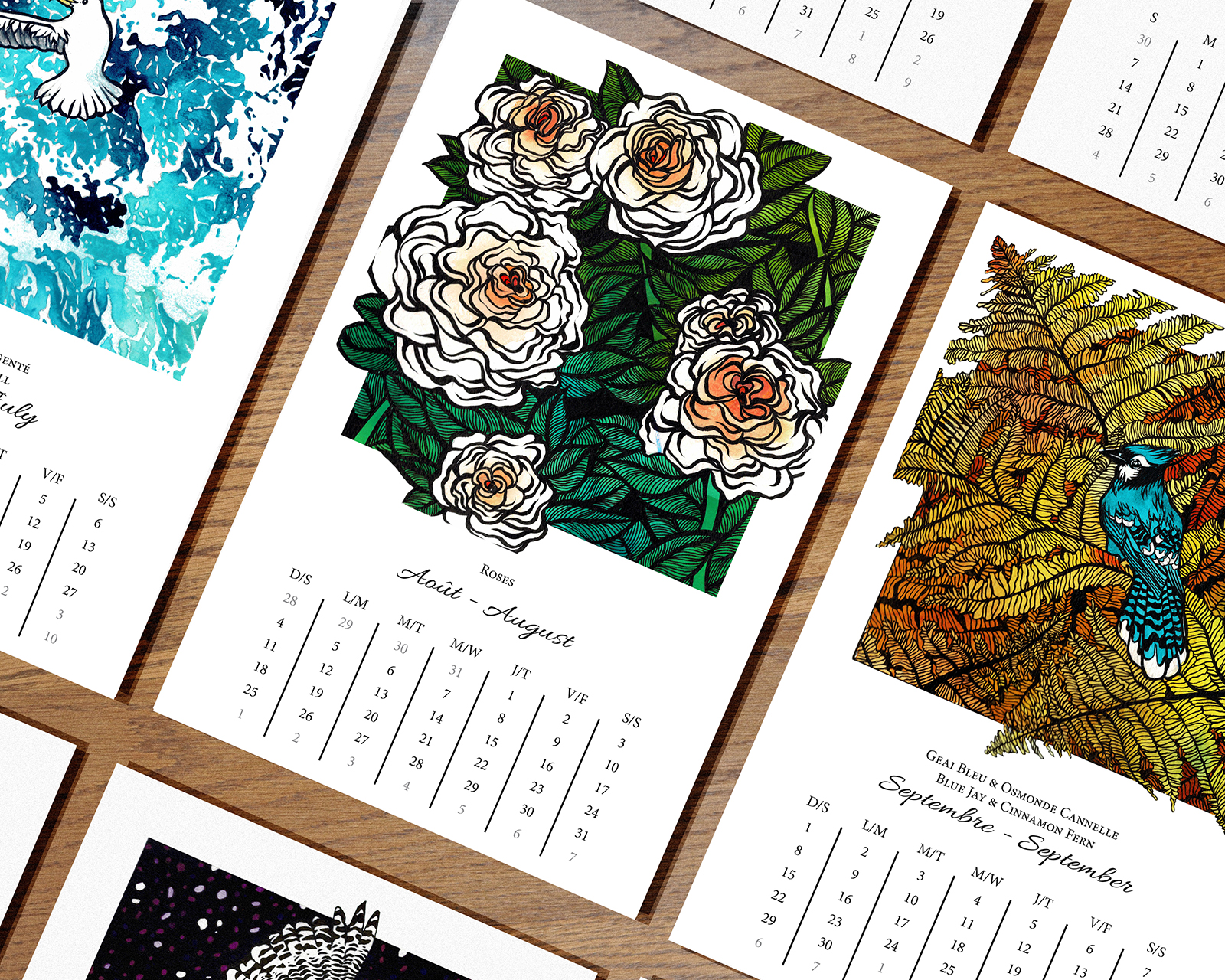 • This years calendar once again features some of the most beautiful plantlife and birds Atlantic Canada has to offer.
• Mixing ink and watercolor the twelve intricate illustrations are full of vibrant color and strong contrast.
• In place, displayed at home or at the office. 6" X 9" and unbound, the calendar pages are easily framed, stuck to the fridge or pinned to cork board.
• Limited edtion of 100 prints.
For all updates keep in touch through social media : Instagram & Facebook
Order now for only $25.00!
Voulez-vous continuez en Francais? Do you prefer to continue in English?
Contact me through my email & keep in touch on social media
All content copyright Oscar Jarsky © 2014-2018.