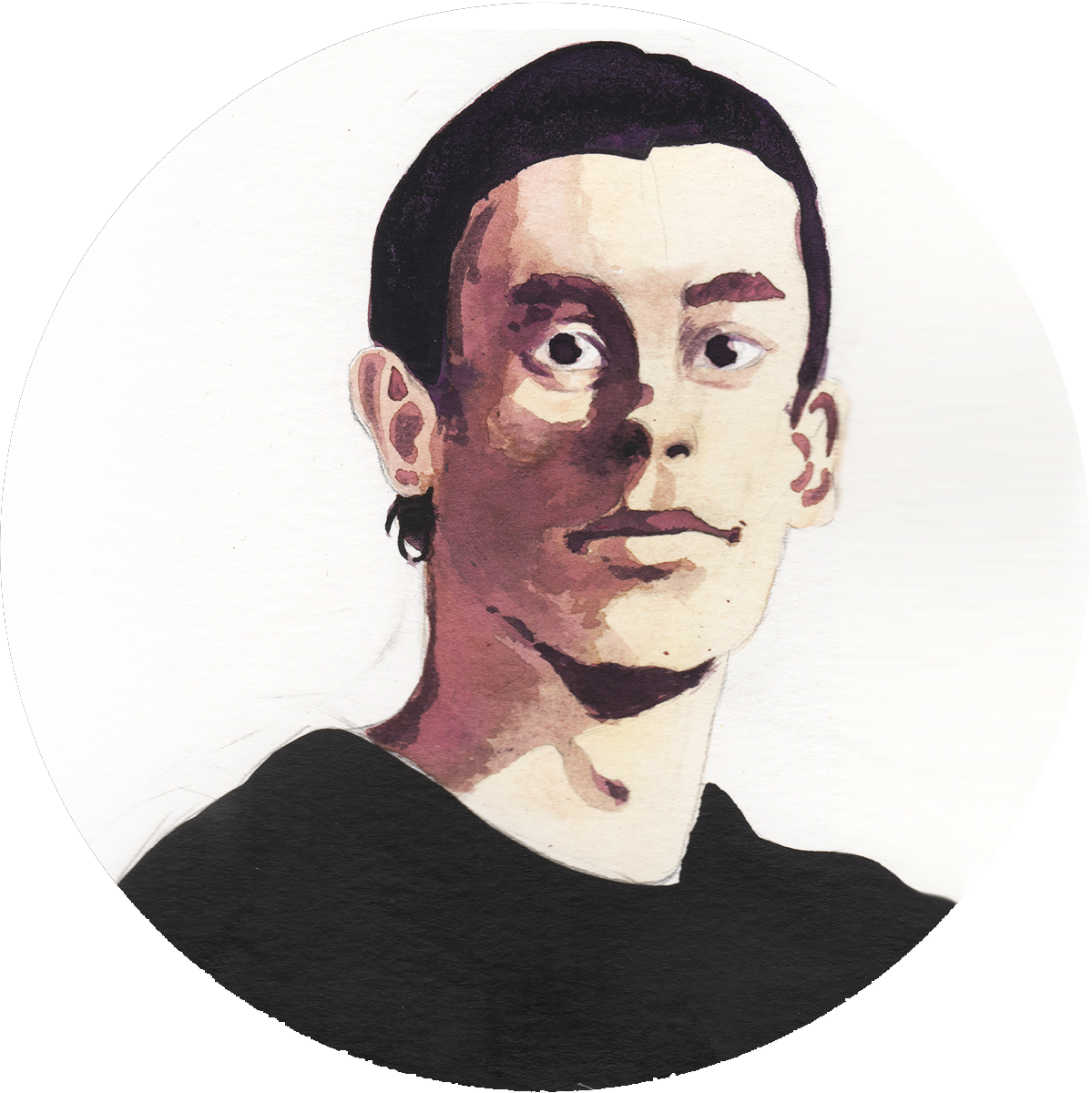 Oscar Jarsky
Visual Artist
I am a high school senior and striving artist living in Dartmouth, Nova Scotia. I made my first sale four years ago at the age of fourteen, but I have been surrounded by art my entire life. Recently, more than ever, I've attempted to gain as much experience as possible in the art world - creating, selling, volunteering, teaching, and always learning.
Experience
Visual Artist | Independant| 2014 - Present
● Focus on graphite and watercolor;

● Commissioned paintings and drawings;

● Creation and Sale of original Works;

● Creation and sale of prints and other secondary products;

● Collaboration with other painters and artists;

● Art Installations;
Arts Facilitator | Wonder'neath Open Studio | 2017 - Present
● Prepare and present projects for and to the public;

● Assist and guide participants of all ages with supplies and tools in a safe manner;

● Create a safe enviroment in which all feel welcome and can enjoy the fruits of creativity;

●Demystifying the role of artists and art in our society through dialogue and experiential learning;
Arts Teacher | Private Lessons | 2018
● Small after school classes;

● Drawing fundementals;
Education
● École du Carrefour du Grand Havre | 2014 - Present
Publications, Exhibitions & Shows
Publications
● Cover and Illustrations | Le Franco | No.82 Spring 2018

● Poster design | ACELF & Gov. Canada | 2018
Exhibitions
● Group Exhibition | Wooden Hills Gallery, Halifax, NS | 2019
Shows
● Dartmouth Makers | Market, Dartmouth, NS | 2017

● Halifax Crafters | Market, Halifax, NS | 2018

● Wonder'neath Open House and Sale | Pop Up, Halifax, NS | 2014, 2015, 2018, 2019
There you have it, the sum of my thus far brief career. In lieu of a long list of achievements, I have created a list of goals both in art and life.
All content copyright Oscar Jarsky © 2014-2020.